Startup Team
Have a great idea, product or venture?
We've got your back!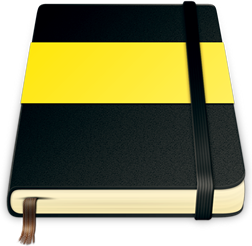 What is Startup Team?
Startup Team helps entrepreneurs turn their idea, product or starting venture into a success. The program provides seed/early-stage capital, technology, and commercial & strategic support. And you get all the benefits of collaborating with a passionate team of experienced entrepreneurs.
Why Startup Team?
Entrepreneurship is full of opportunity, but getting off the ground and being successful can be challenging.

We created the Startup Team program to help entrepreneurs see their vision make it from the drawing board to the marketplace by giving them tools and attention to fit their needs.

Startup Team is designed to help solve the most important problems startups face: access to seed/early stage capital, access to state-of-the-art risk-free technology, commercial and strategic support and entrepreneurial experience.

Adding those ingredients to a startup with a great product or idea builds great innovative companies.
Who should apply?
If your idea stands out and you have a plan, we're ready to listen.

What we look for:
We want to hear from entrepreneurs just starting out. We are dedicated to helping new technology and web-based solutions move forward and make an impact.

We welcome a variety of seed and early stage companies and ideas:

- Web and Mobile Apps
- Location Driven Apps
- Office Apps
- Social Networking
- Productivity
- Entertainment
- Ad Platforms
- Cloud Services & Layer Services
- Innovative Hardware
- Web & Media Companies
- Development Companies
- Twitter Ecosystem Apps

Any other great concepts!
The Startup Team Program
INVESTMENT
Seed/Early-Stage Capital & Introductions for Next Stage

- €10.000 - €50.000 Capital. In return for equity.
- Access to next stage investment in Europe or USA
TECHNOLOGY
Launch quickly with state-of-the art technology.
- Web Technology Frameworks
- Hardware
COMMERCIAL
We go with you to help make deals and form key partnerships.
- Strategic Deal Support
- Distribution Deals (Exvo Store etc)
- PR

COACHING
You get direct access to all Startup Team partners, established entrepreneurs who know what you need.
Hotline: 8 Experienced Entrepreneurs on-Call
ENTREPRENEURIAL SUPPORT
We provide help with the practical matters of managing a new business.
- Organization
- Legal
- Fiscal
FACILITIES
The space to meet, work and succeed at a fraction of normal costs.
LOTS OF FUN
Social events and learning opportunities.
- Boot Camps
- Meetups
- Events